BSMNT Magazine (pronounced "Basement") is a project from the class Typography 2 at the University of Massachusetts Lowell. A magazine dedicated to "nerd" culture, which has become much more widespread and pop-culture than anything. Articles and images were found online and cited accordingly. 
​​​​​​​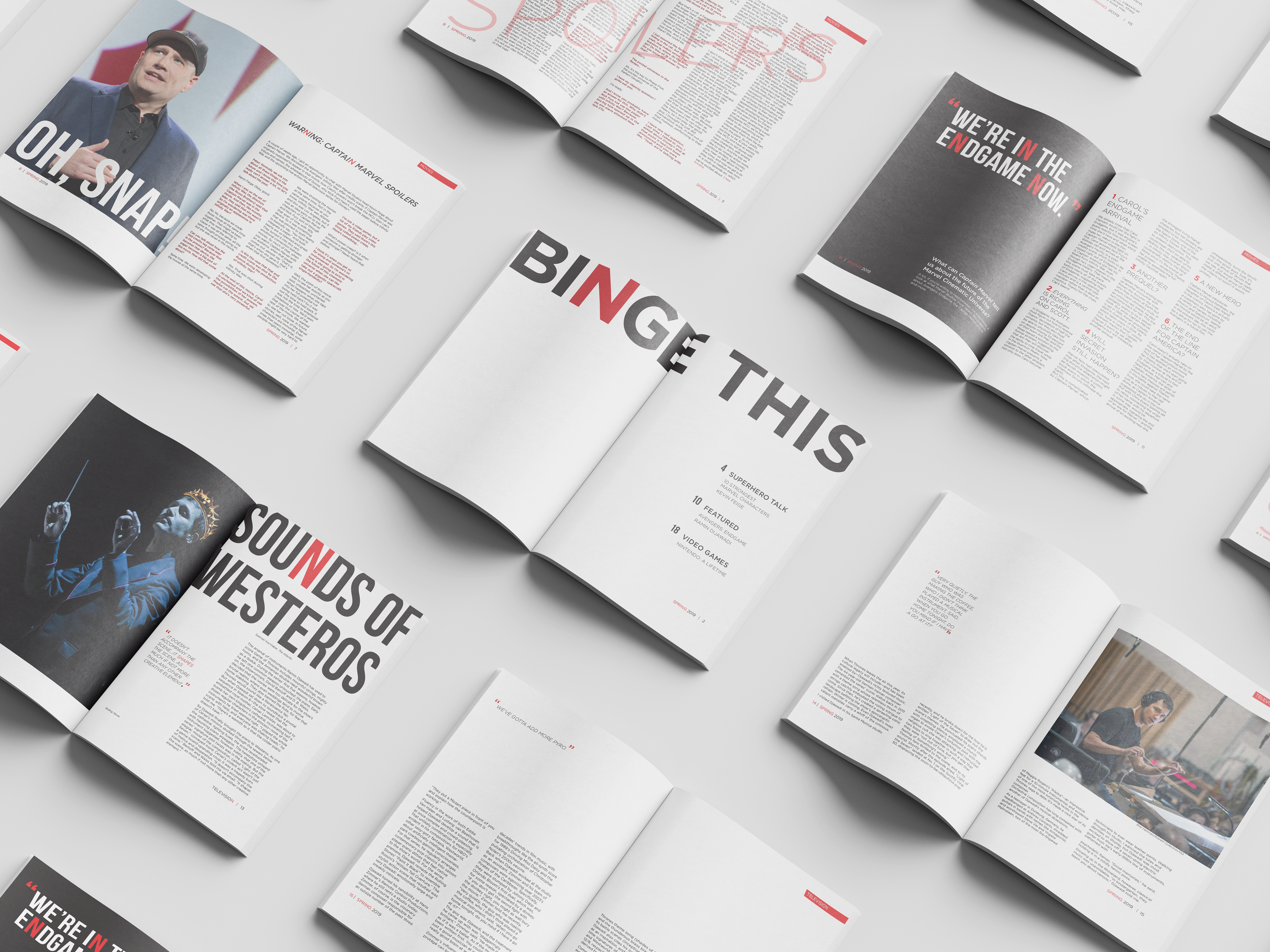 My main stories focused on big pop-culture news in Spring 2019, such as

Avengers: Endgame

,

Captain Marvel

, and the final season of the hit HBO Show,

Game of Thrones

. Specifically a spotlight on Ramin Djawadi, and how he went from running coffee on the set of Pirates of the Carribean to scoring eight seasons of the hit HBO series, among other series.
For the full magazine, please find the published document below.